The Ultimate Guide to End-to-End Construction Solutions in Delhi-NCR
Navigating the intricate process of building a home can be daunting, especially if you're new to the construction world. This is why End-to-End Construction Solutions in Delhi-NCR is not just a service but a lifeline for potential homeowners. In this definitive guide, you'll gain valuable insights into the entire construction lifecycle, ensuring that your journey from an empty plot to a dream home is smooth and hassle-free.
With this guide, you'll learn all the critical components from planning to post-construction support, ensuring a smooth, hassle-free experience.
What Does "End-to-End Construction" Mean?
In construction, "end-to-end" means overseeing the project from concept to completion. It's not just about laying bricks and beams; it's also about pre-construction planning, design, execution, and post-construction support. It is a holistic construction approach, ensuring every detail is meticulously managed.
The Importance of Choosing the Right Construction Partner
Selecting the right partner can make a world of difference. A good construction company won't just build your home; they will build your trust and peace of mind. They ensure timely completion, transparency, and quality, something Jade Homes specializes in.
Critical Components of End-to-End Construction
1.Pre-Construction Planning
This initial phase is critical. It includes site inspection, soil testing, and budget estimations. Failing to plan is planning to fail!
2.Design and Architecture
Your home should be a reflection of your personality. A professional construction company will have architects and designers to bring your vision to life.
3.Execution and Build
This is where your dream home takes shape. A lot happens during this phase, from laying the foundation to erecting walls and installing fixtures.
4.Post-Construction Support
Once the keys are handed over, you may think the job is done. But, an end-to-end construction solution provider will offer post-construction services, including warranties and maintenance tips.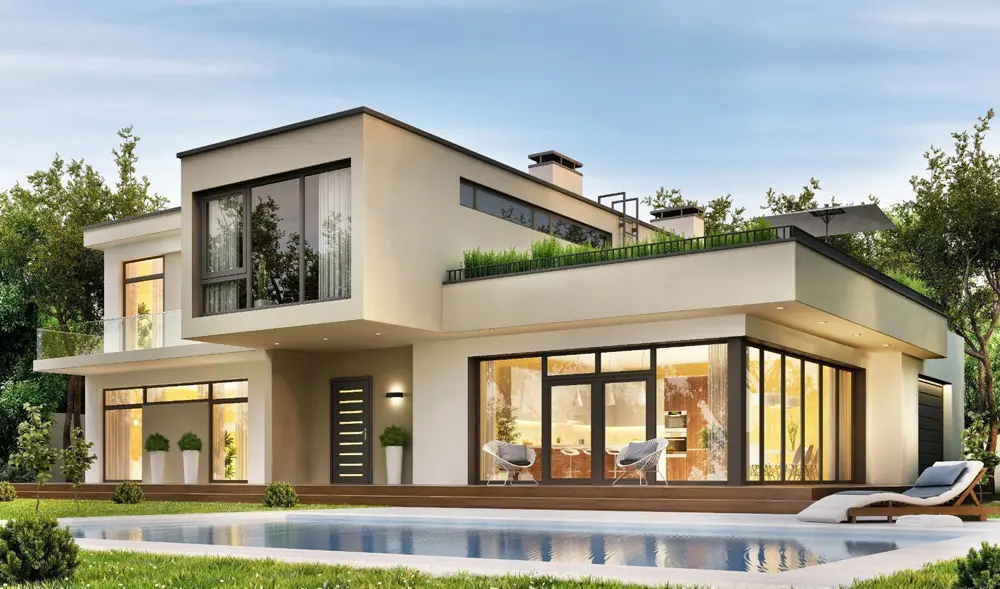 The Advantages of Opting for End-to-End Construction Solutions
Choosing End-to-End Construction Solutions in Delhi-NCR has distinct advantages:
Time-Saving: An integrated approach eliminates hiring multiple agencies for different construction phases, saving valuable time spent on coordination and oversight.
Cost-Efficiency: Streamlined communication within a single team often leads to fewer errors and delays, reducing unexpected costs.
Quality Assurance: A single point of accountability ensures consistent quality across all stages of construction, from design to completion.
Peace of Mind: Knowing that one reliable team handles every aspect of your construction provides a sense of security and mental peace.
Holistic Expertise: Benefit from an array of professionals—architects, engineers, and project managers—working harmoniously to make your dream home a reality.
Why Jade Homes is Your Go-To Partner for End-to-End Construction?
Customization: At Jade Homes, we understand that each home is unique, so we offer fully customizable solutions tailored to your specific needs and vision.
Sustainability: We are committed to green building practices, using eco-friendly materials and technologies to lessen your home's environmental impact.
Technology-Driven: Using advanced construction technology like 3D modeling ensures precision and allows you to visualize your project before it takes shape.
Client-Centric Approach: Our focus on customer satisfaction means we're not just building homes; we're building lasting relationships.
Whether it's a cozy villa or a grand bungalow, we specialize in bringing your vision to life with high-quality construction and exceptional design. Everything is executed with meticulous care to ensure durability and strength, from inspecting the soil to designing the foundation.
Conclusion
If you want to build your dream home in Delhi-NCR, opting for End-to-End Construction Solutions is your best bet. And when it comes to comprehensive, trustworthy, and exceptional building services, look no further than Jade Homes-Best Home Construction company in Delhi-NCR. Contact us today to begin your journey toward the home of your dreams!