The Comprehensive Guide to Soil Testing for Home Construction
The foundation of a solid, enduring home begins beneath the ground, with comprehensive and accurate soil testing. Understanding the soil's characteristics on your plot is crucial in ensuring the longevity and stability of your future home. This is where Jade Homes, the leading home construction company in Delhi-NCR, assures the foundation's excellence by emphasizing the utmost importance of soil testing.
What is Soil Testing?
Soil testing is a scientific process involving a series of tests that evaluate the soil's bearing capacity, composition, and other characteristics. These include testing for moisture content, density, compaction, permeability, and shear strength. This comprehensive analysis allows engineers to determine the most suitable type of foundation and construction materials for a specific site, ensuring the future structure's stability and safety.
Why is Soil Testing Essential for Home Construction?
Understanding the soil properties is fundamental for the planning and construction phases. It is essential for:
1.Ensuring Structural Stability: Soil testing for Home construction helps in determining the bearing capacity of the ground, ensuring that the foundation can support the structure's weight.
2.Avoiding Future Complications: Identifying potential soil issues early can prevent costly repairs and complications in the future.
3.Optimal Material and Method Selection: The tests aid in choosing the appropriate construction materials and methods for the site, ensuring long-term durability and stability.
4.Ensuring Compliance: Adhering to codes and standards is ensured, demonstrating Jade Homes' commitment to excellence and safety in construction.
The Soil Testing Process in Home Construction
The process of soil testing for Home Construction begins with the collection of soil samples from various depths at the site. These samples undergo rigorous testing to analyze their physical and chemical properties. At Jade Homes, our experts employ advanced and precise testing equipment, ensuring the most accurate results. These insights are then used to design and construct a foundation that guarantees the longevity and stability of your dream home.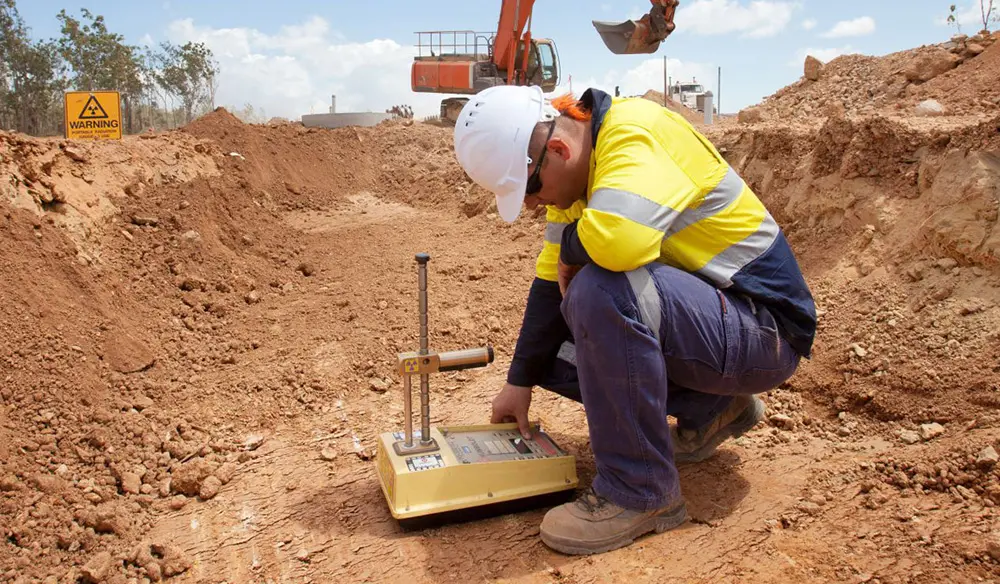 How Jade Homes Ensures Accurate Soil Testing
At Jade Homes, we understand the pivotal role of accurate soil testing in successful home construction. Our seasoned team of experts uses cutting-edge technology and methods to conduct thorough and precise soil assessments. By choosing Jade Homes, you're not just building a home; you're ensuring the future stability and safety of your home.
Choosing Jade Homes for Your Home Construction Needs
Jade Homes stands out as a beacon of reliability, quality, and excellence in the construction industry. No matter your plot size or your vision, our expertise ensures the transformation of your plot into a masterpiece of architecture. Our distinctive approach, focusing on timely schedules, realistic budgets, and customer satisfaction, highlights our commitment to bringing your vision to life. From cozy villas to expansive bungalows, your dream home will be built on a solid foundation, ensuring a lifetime of safety and comfort.
Final Thoughts
Soil testing for Home Construction is not just a preliminary step but a pillar on which the strength and durability of your dream home rest. With Jade Homes, rest assured that this crucial process is handled with utmost precision and care, ensuring your home stands the test of time, reflecting not just style and luxury, but also unmatched stability and security.
Embarking on the journey of building your dream home? Ensure its lifelong stability with Jade Homes' comprehensive and precise soil testing services. Contact us today and take the first step towards creating a home that is not just a beautiful abode, but a legacy of strength, stability, and safety for generations to come.