5 Things to Consider Before Picking Your House Building Package
Navigating the world of Home construction in Delhi-NCR can be overwhelming. As the best home construction company in Delhi-NCR, Jade Homes is committed to guiding you every step of the way. Our tailored house building packages are designed to make your dream home a reality, whether it's a cozy villa or a sprawling bungalow. Choosing the right package can simplify the complex process, ensuring you get a home that meets your vision and budget.
Why Delhi-NCR is a Hotspot for Home Construction
Delhi-NCR has seen unprecedented growth in recent years. The region is now an amalgamation of economic vibrancy, offering ample job opportunities and social amenities. This growth has increased demand for residential spaces, making it a hotspot for home construction.
The Unique Challenges of Home Construction in Delhi-NCR
Navigating the construction landscape in Delhi-NCR can be challenging. Space constraints often dictate design, while regulatory hurdles can slow down progress. Additionally, the high cost of construction materials adds another layer of complexity.
How to Select the Best house building packages in Delhi-NCR
Choosing the right package requires a multifaceted approach:
Budgeting: Knowing your budget constraints is paramount. The best house building packages offer value without compromising on quality.
Customization: Understand the level of customization you desire. If you want a unique design, you'll need a flexible package.
Quality: Always consider the quality of materials and artistry. A cheaper package may result in subpar construction.
Timeline: Consider how long you will wait for your project's completion. Some packages may offer expedited timelines.
Post-Construction Services: Check if the package includes aftercare, like warranties and maintenance.
What Sets Jade Homes Apart?
Jade Homes stands out in offering comprehensive house building packages in Delhi-NCR. Our team, experienced in various residential projects, ensures that quality is not compromised. Whether you want to build a villa, row house, or bungalow, our tailored services will meet your needs.
Quality: We ensure top-notch quality, from selecting the best construction materials to employing seasoned artisans.
Client Satisfaction: Our focus on realistic budgets, timely completion, and customer satisfaction makes us the preferred choice.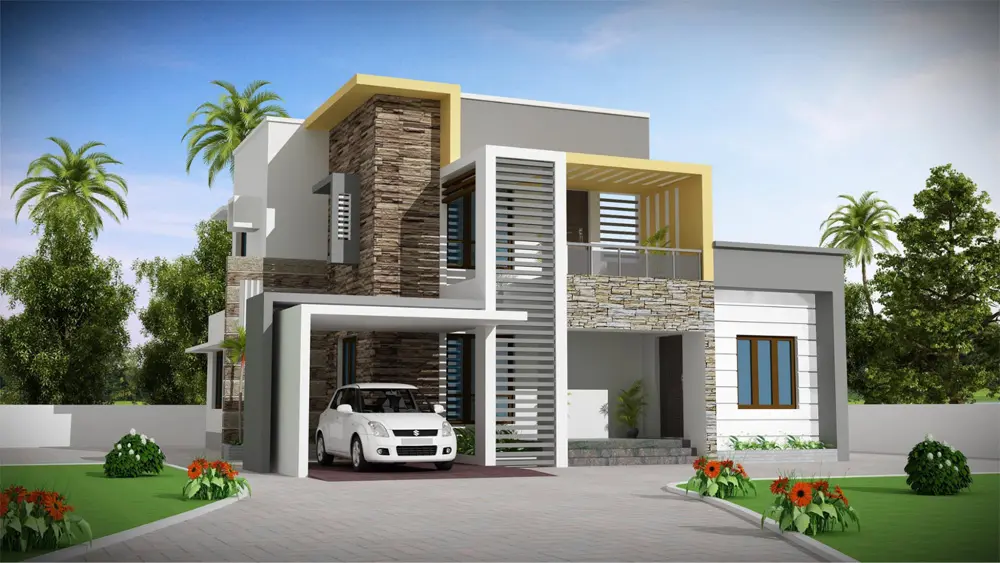 Components of House Building Packages at Jade Homes
1.Planning and Design
From the initial architectural planning to interior design consultation, we tailor everything to your needs.
2.Legal and Permissions
Our team assists you with the cumbersome paperwork and helps you obtain the necessary permissions.
3.Construction
Our emphasis is on high-quality construction within agreed timelines.
4.Post-Construction Services
We offer warranties and maintenance services that guarantee peace of mind.
Tips for Choosing the Right House Building Package
Assess your Budget: Always estimate diving into the project.
Level of Customization: Decide how much input you want in the design and construction processes.
Long-term Costs: Factor in maintenance costs when deciding on a construction package.
Building with Jade Homes
Choosing the right house building package in Delhi-NCR is not just about budgets or timelines; it's about realizing your dream without compromise. With Jade Homes, you're not just constructing a building but creating a home that will last for generations.
Constructing the house of your dreams requires meticulous planning. From soil inspection to foundation design, every step must be executed flawlessly for a durable outcome. At Jade Homes-Best Home Construction Company in Delhi-NCR, we specialize in these facets, giving you complete control over your project. For an unmatched construction experience in Delhi-NCR, you can always turn to Jade Homes for guidance and support through the entire process.